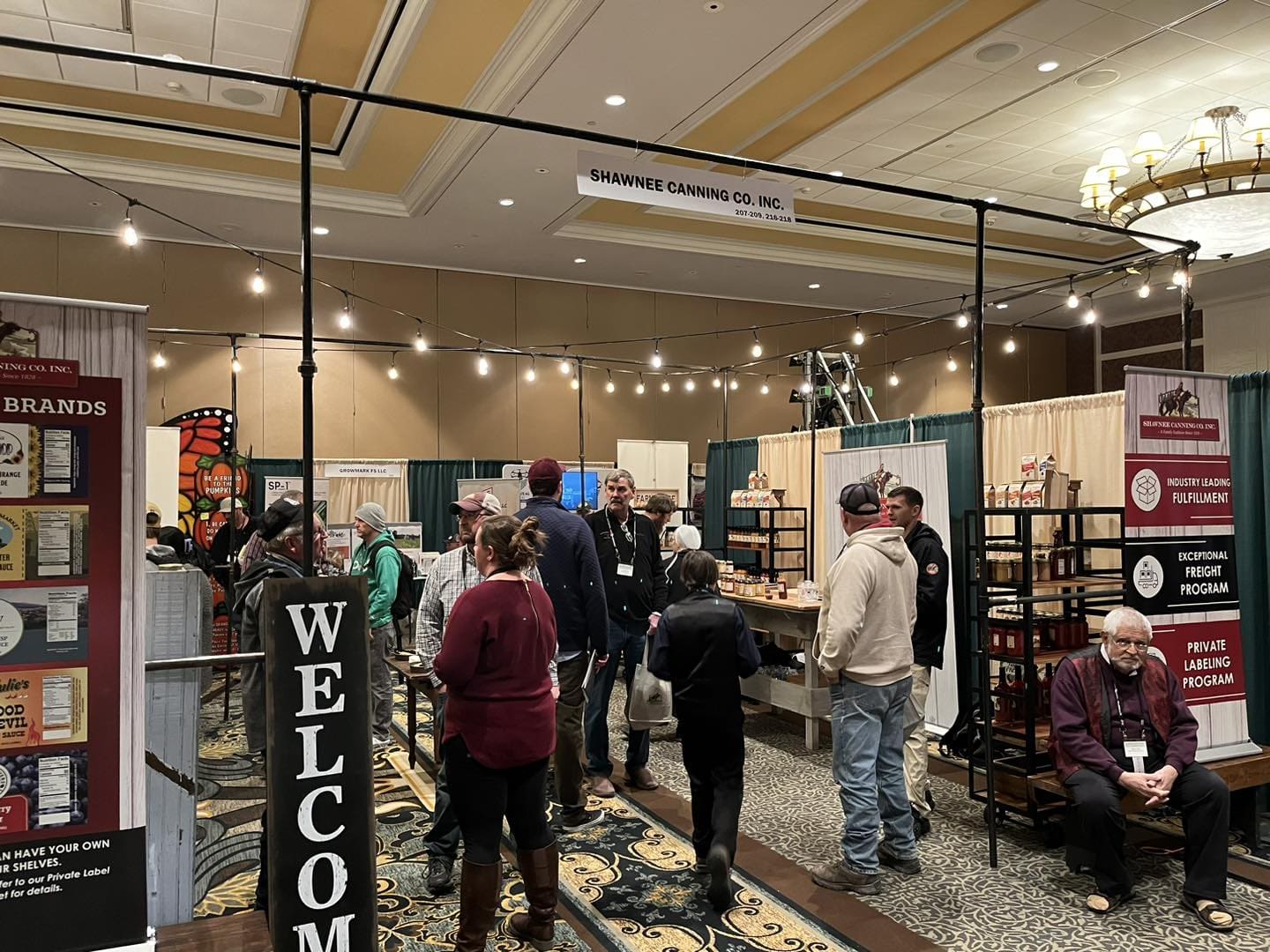 February | Still in the heart of winter, February turned into being a "month of new" for Shawnee as a whole!
Unsure of what that means? Let's dive back into the month and reflect on everything we got into just in the last 30 days!
Overall, all of the "new" for Shawnee can be divided into new adventures with the cannery and new products for the markets! First, the cannery team spends a lot of time in the off season connecting with farmers all across the US at various vegetable, produce and agritourism conventions. These shows were held in North Carolina, Texas, California, Pennsylvania, New York and Georgia. We met a ton of new farmers and were able to share our products with them to sample, in hopes of business networking.
If you are interested in wholesale cannery information, reach out to info@shawneesprings.com.
Next, looking back at February, we rolled out two new lines of products at both of our market locations! First, we proudly welcomed a new line of dairy products by South Mountain Creamery! This grass-fed dairy is based in Maryland and does an incredible job producing top quality milk + ice cream whole being known for their signature glass bottle. Find their products stocked at both our Cross Junction and Winchester Markets.
Top Three Highlights from February 2023
New Networking | We were proud to attend four different networking events in the month of February! Lots of travel but lots of new connections too!

Southeast Regional Fruit and Vegetable Conference
Mid-Atlantic Fruit and Vegetable Conference
NAFDMA
The MAiZE Corn Pary

New Jarred Goods | We proudly introduced the following jarred goods in the month of February

Spinach Dip
Jalapeno Spinach Dip
Buffalo Blue Cheese Dip
Green Chile Salsa Con Queso
Habanero Salsa Con Queso
Chipotle Salsa Con Queso
Queso Blanco

New Line of Dairy Products | Last but not least, in the month of February we also welcomed South Mountain Creamery to both markets stocking our shelves with glass bottled milk, ice cream and other top quality dairy products.

Glass Bottled Milk
Premium Ice Cream
Heavy Cream + Half and Half
Cream Cheese
Salted + Unsalted Butter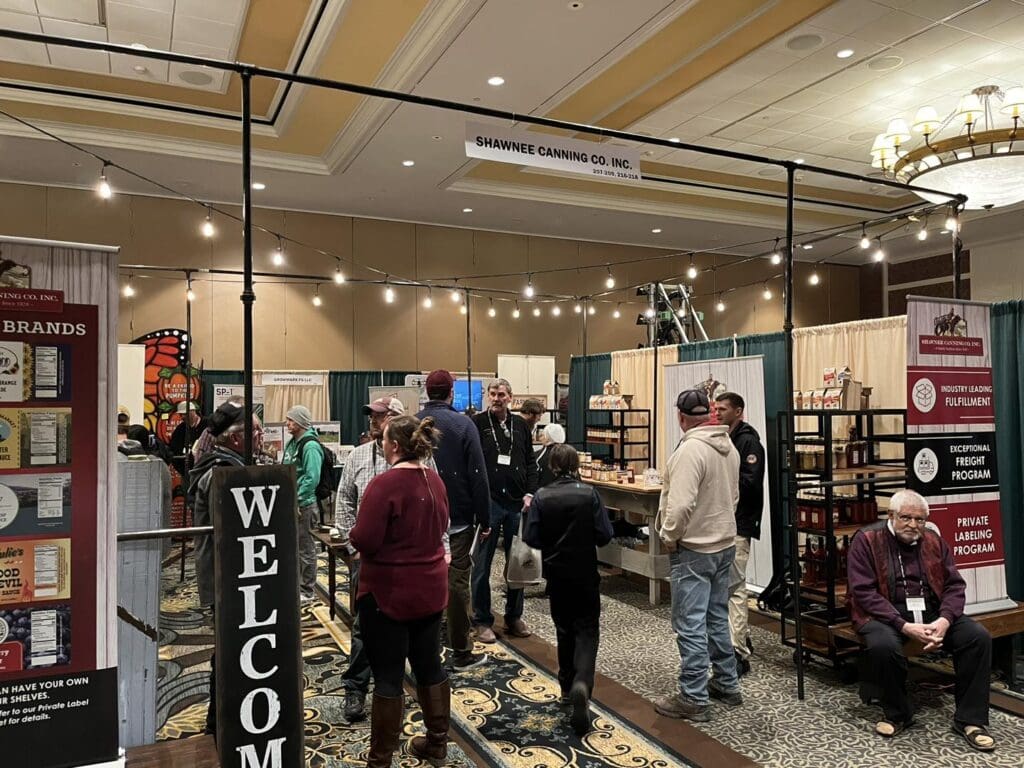 "We stopped to get a pie on our way back to NY state. I decided to order my husband an Alexander the Great sandwich and Whitacre turkey, cheese and bacon sandwich. They were so large and delicious! My husband can't wait to come back. Best Sandwiches ever!"

Nancy | Facebook Feedback | February 2023
A few favorite snapshots from February at Shawnee Springs Market: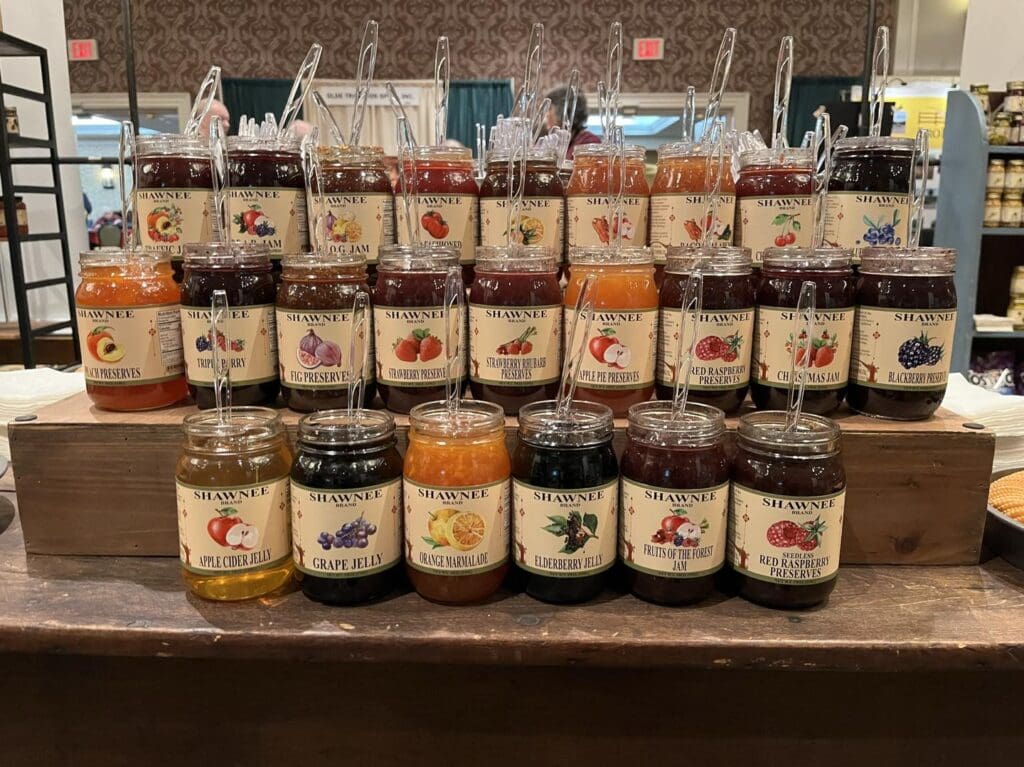 Want to see more?!?! Follow our Facebook & Instagram for daily photos!
Join our team: Available positions are listed HERE
Victoria Robinson | Marketing Manager | Shawnee Springs |victoria.robinson@shawneesprings.com