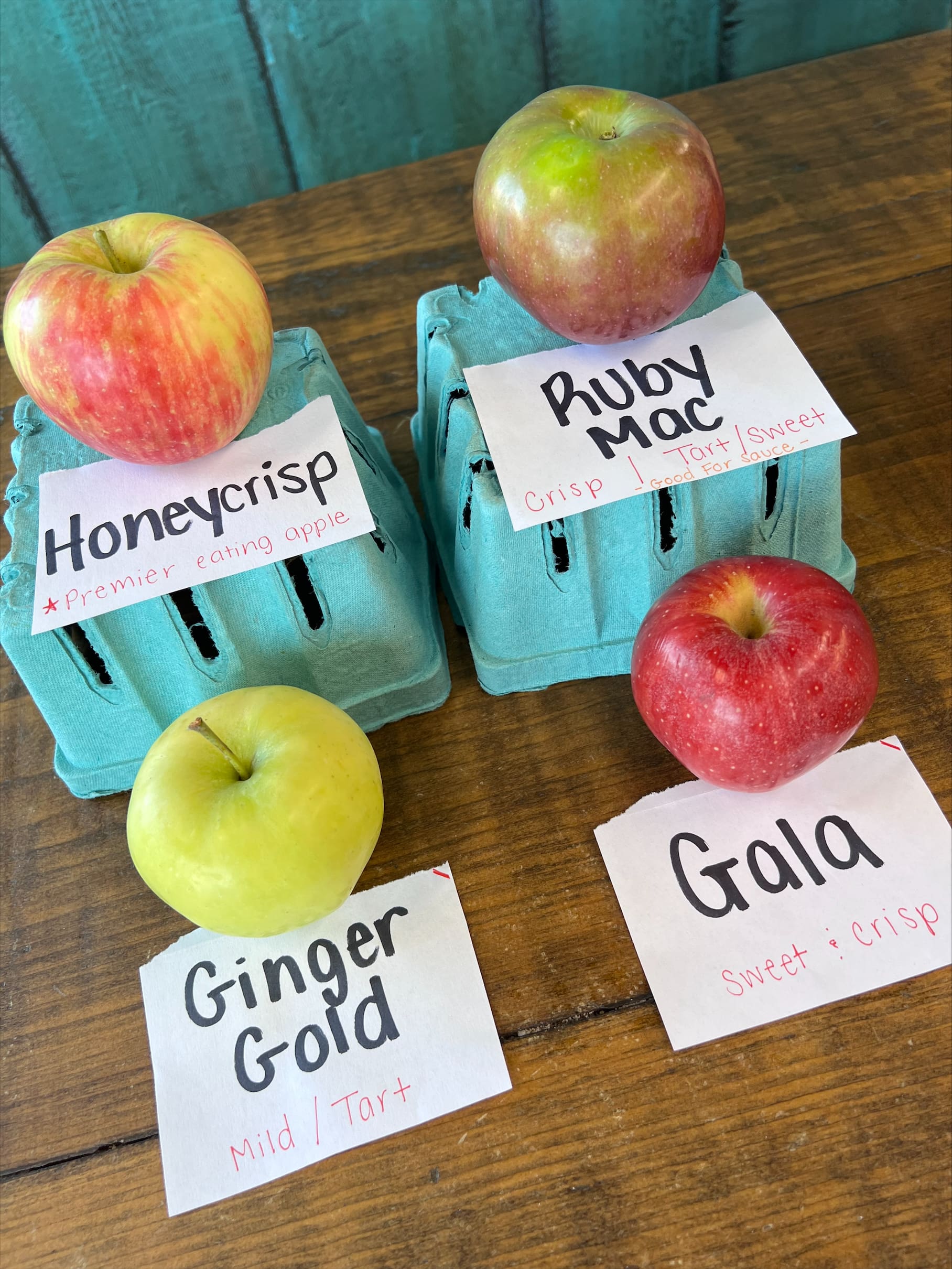 Welcome to the Shawnee Springs Market Blog – August Edition!
Starting out, I hate to be the one to burst your bubble BUT the season is changing. We are in the final days of the month and that means that August is OUT and Apples are IN! We have had an incredible month of local foods, beer tastings and summer festivities. Simply, so excited to be here on your screen to recap our TOP FIVE August memories!!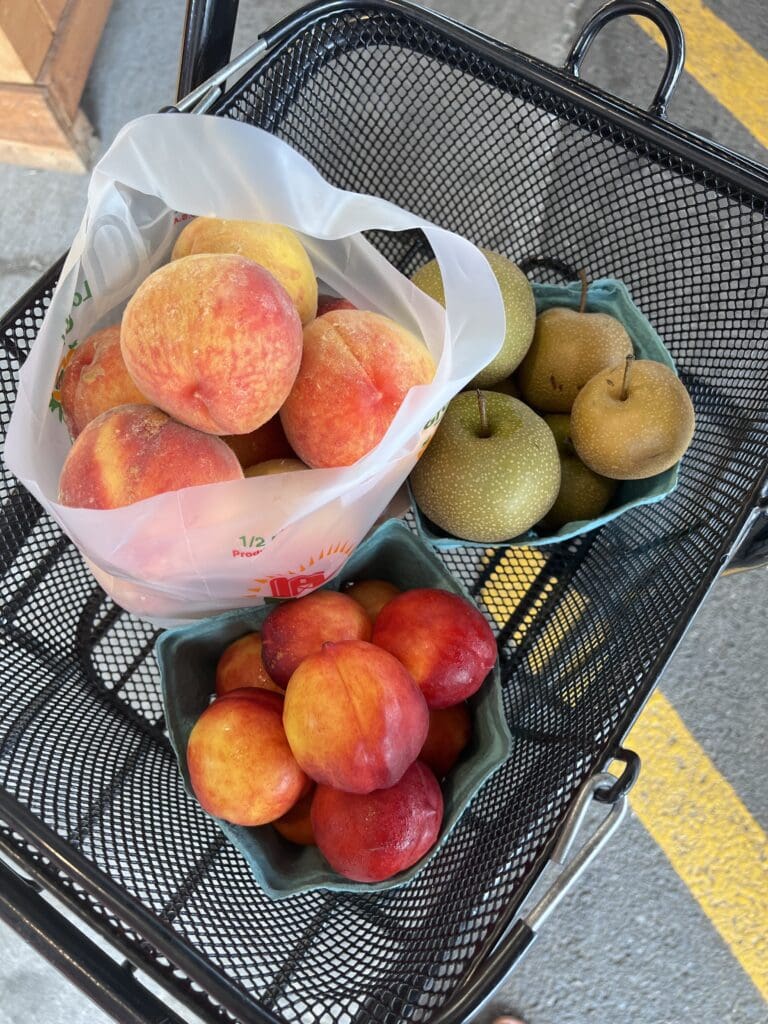 ONE: August Kickoff; Peaches, Nectarines and Pears
First, starting off the month, we began picking Red Haven and Red Star Peaches! This variety is a classic semi "cling free" peach! This means that the seed in the center of the peach will semi cling to the peach itself. Later in the month, we harvested a peach called Contender. These are a prime season peach and they are cling free, meaning the seed easily removed from the center of the peach!
What is a cling free peach?
The "cling free" variety is often ideal due to its ease of slicing! Finishing out the month, we are still lightly picking peaches but anticipate running out soon!
In addition to peaches, Whitacre Family Farm (our farm that is home to our fruit & veggie production) began harvesting nectarines and Asian pears! August is a month FULL of local foods, and this selection of local fruits is a showcase of that!
TWO: It's Getting Hot in Here, August Hot Pepper Alert!!
Second, incase one variety of hot pepper was not enough for you, Whitacre Family Farm grew FIVE varieties this season! These varieties range in heat intensity with Carolina Reaper being one of the hottest chili peppers in the world! A couple of these pepper varieties are so intense that we recommended our picking crews to wear gloves when handling them for an extended period of time! All varieties still available going into September!
Hot Pepper Varieties grown this August:
Jalapeno (mild heat)
Habanero
Thai Chili
Carolina Reaper
Ghost Pepper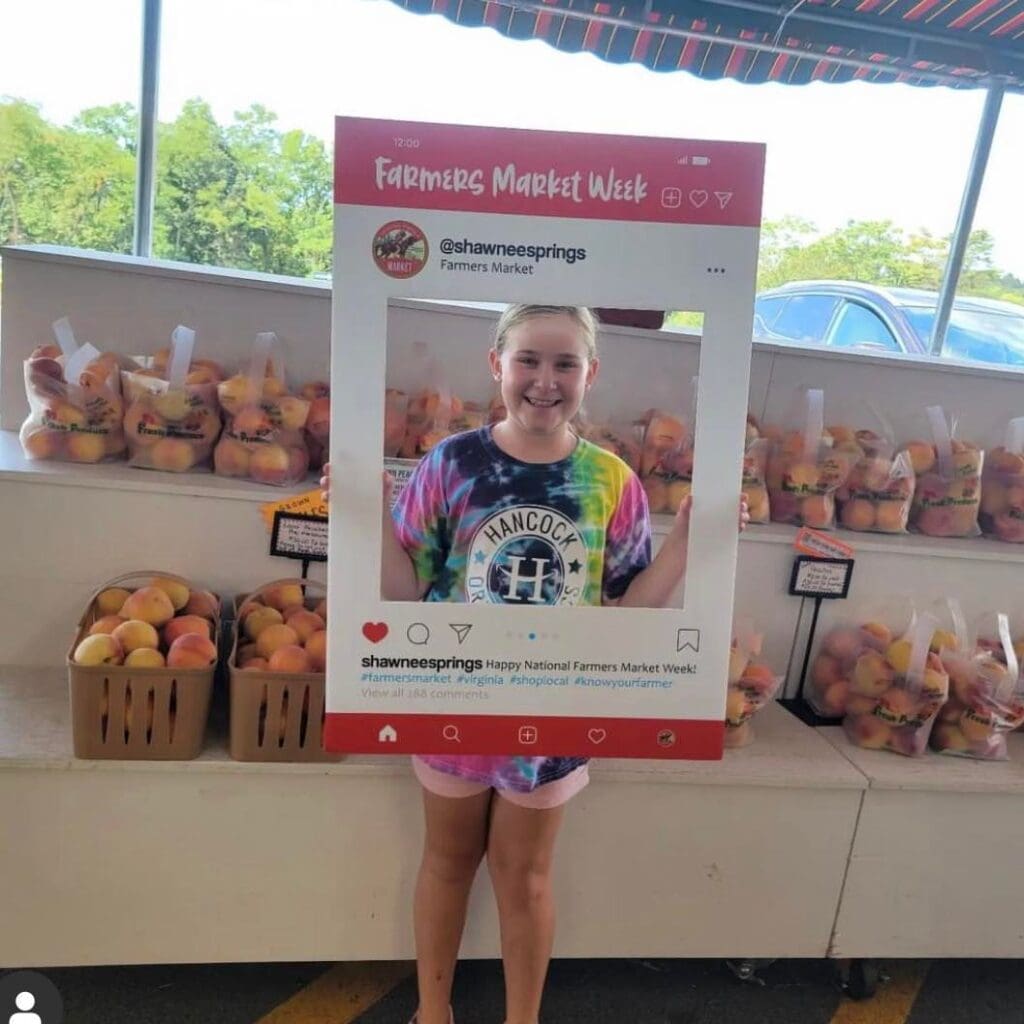 THREE: National Farmers Market Week
Third, on august 7th – 13th, 2022 was National Farmers Market week! This is a National initiative hosted by the USDA to encourage individuals to support their local farmers markets! In celebration of this week, we hung "selfie boards" in our markets and allowed customers to snap a photo, share on social and be entered for a chance to win our seasonal peaches and a gift card! See photo (left) of our 2022 National Farmers Market Week Selfie Winner! Congratulations!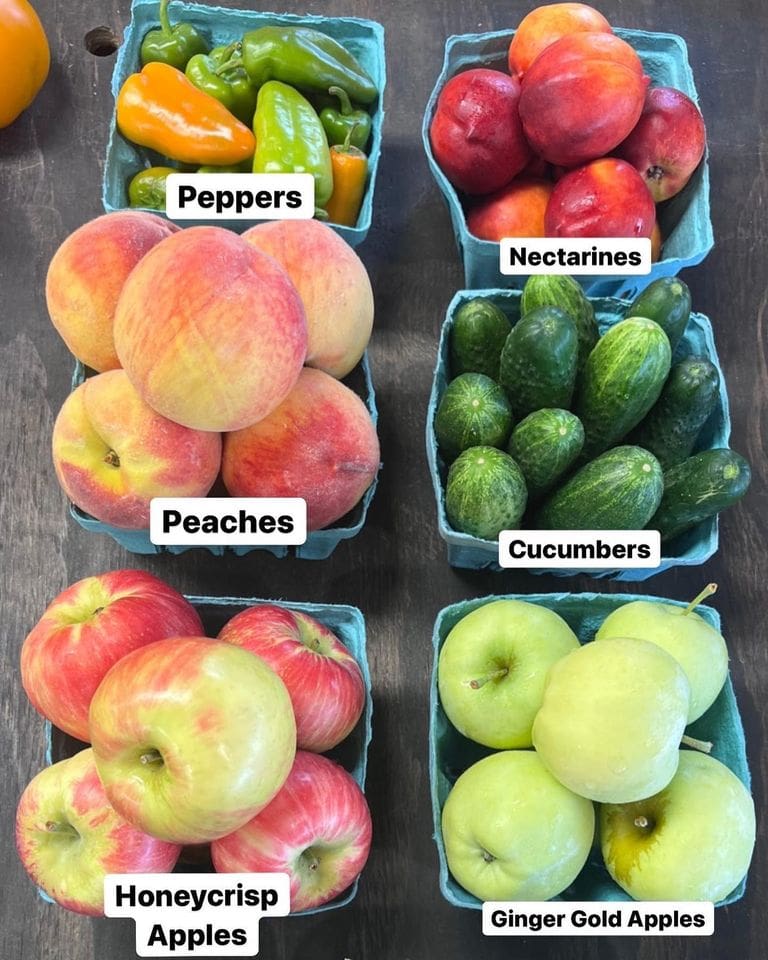 FOUR: "What's in Season" this August
Fourth, keeping both of our farm markets stocked this time of year is EASY because we are overflowing with goodies!!! All of these items (pictures right) were grown at Whitacre Family Farms! Whew, the picking crews have been busy but the produce has never been better!! Here are a few more items that we are growing (and are in season in August) that are not pictured!
Watermelon 2. Cantaloupe 3. Pears 4. Eggplant 5. Okra 6. Squash/Zucchini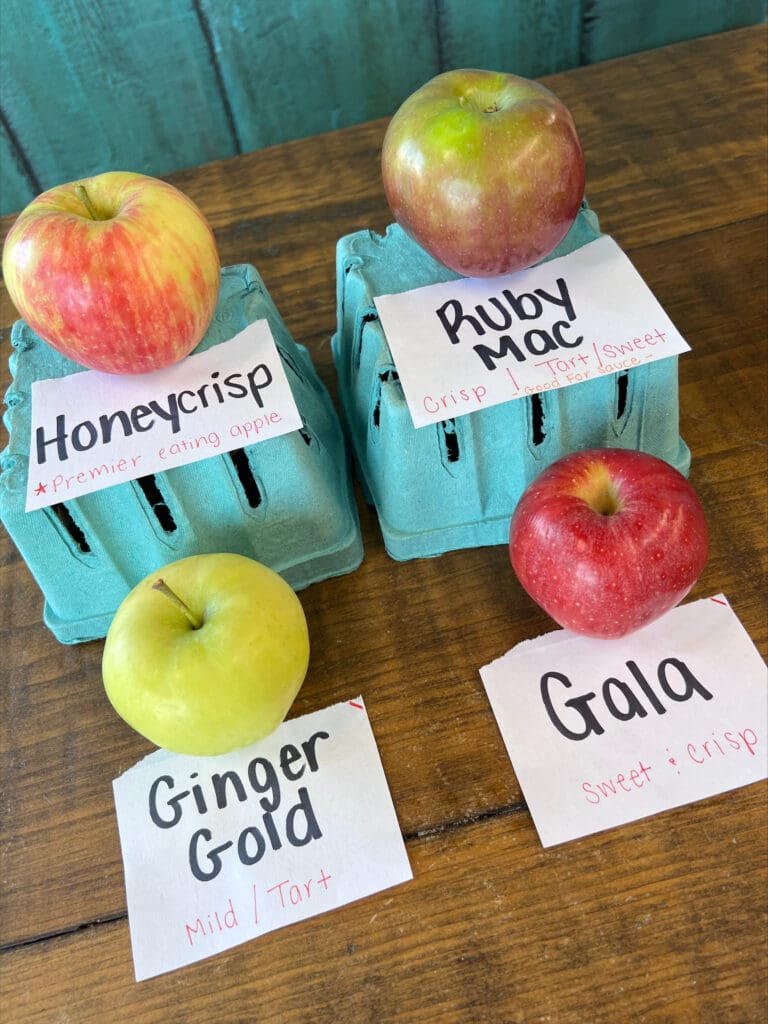 FIVE: August starts APPLES!!
Last but not least, the first sign of FALL is the start of apples!! It's official, August is OUT and Apples are IN!! If you love the change of season, this has to be great news! If you don't love the season change, keep holding onto the warm days of summer, there is still time left! The first Virginia grown apple varieties available at the end of August are as follows:
Honeycrisp: The premier eating apple, super crisp.
Ruby Mac: A crisp apple, sweet/tart combo
Ginger Gold: A mild/tart apple that is great for baking
Gala: A sweet/crisp apple
Shawnee Springs Market & Cannery
Shop our TWO locations:
7:00am – 8:00pm daily
Winchester Market
1488 Senseny Road
Winchester, VA 22602
Cross Junction Market
6656 N. Frederick Pk.
Cross Junction, VA 22625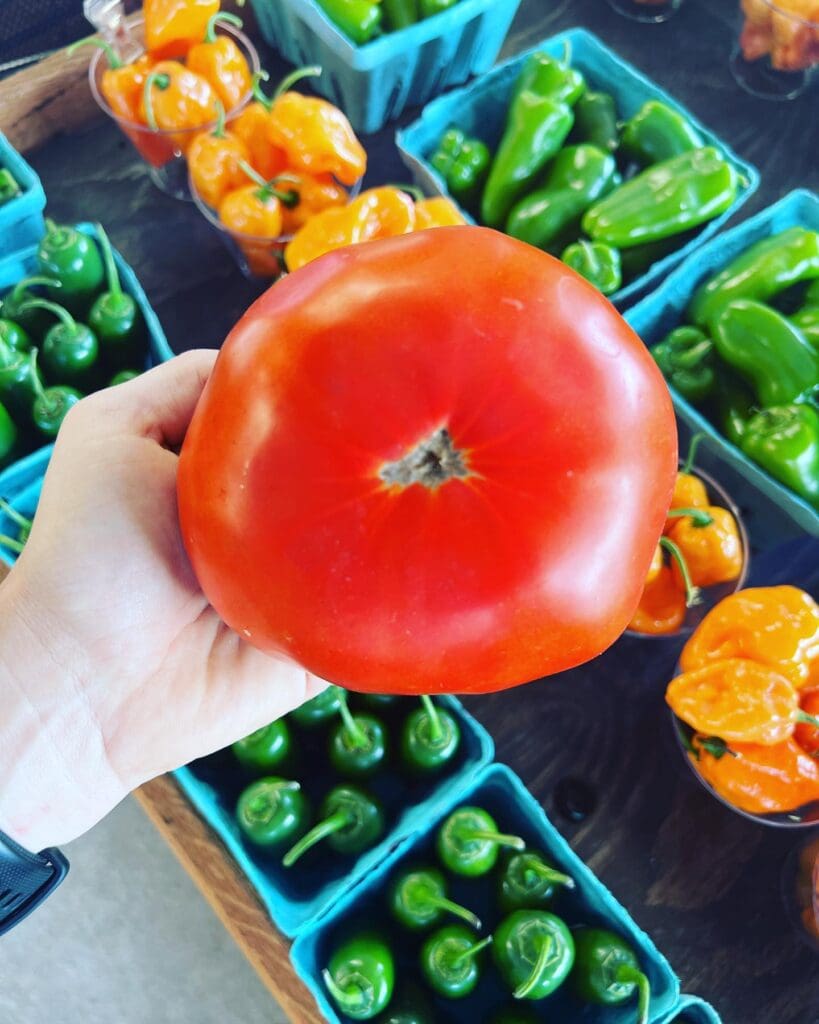 Want to see more?!?! Follow our Facebook & Instagram for daily photos!
Join our team: Available positions are listed on indeed.com
Victoria Hoff | Marketing Manager | Shawnee Springs | victoria.hoff@shawneesprings.com