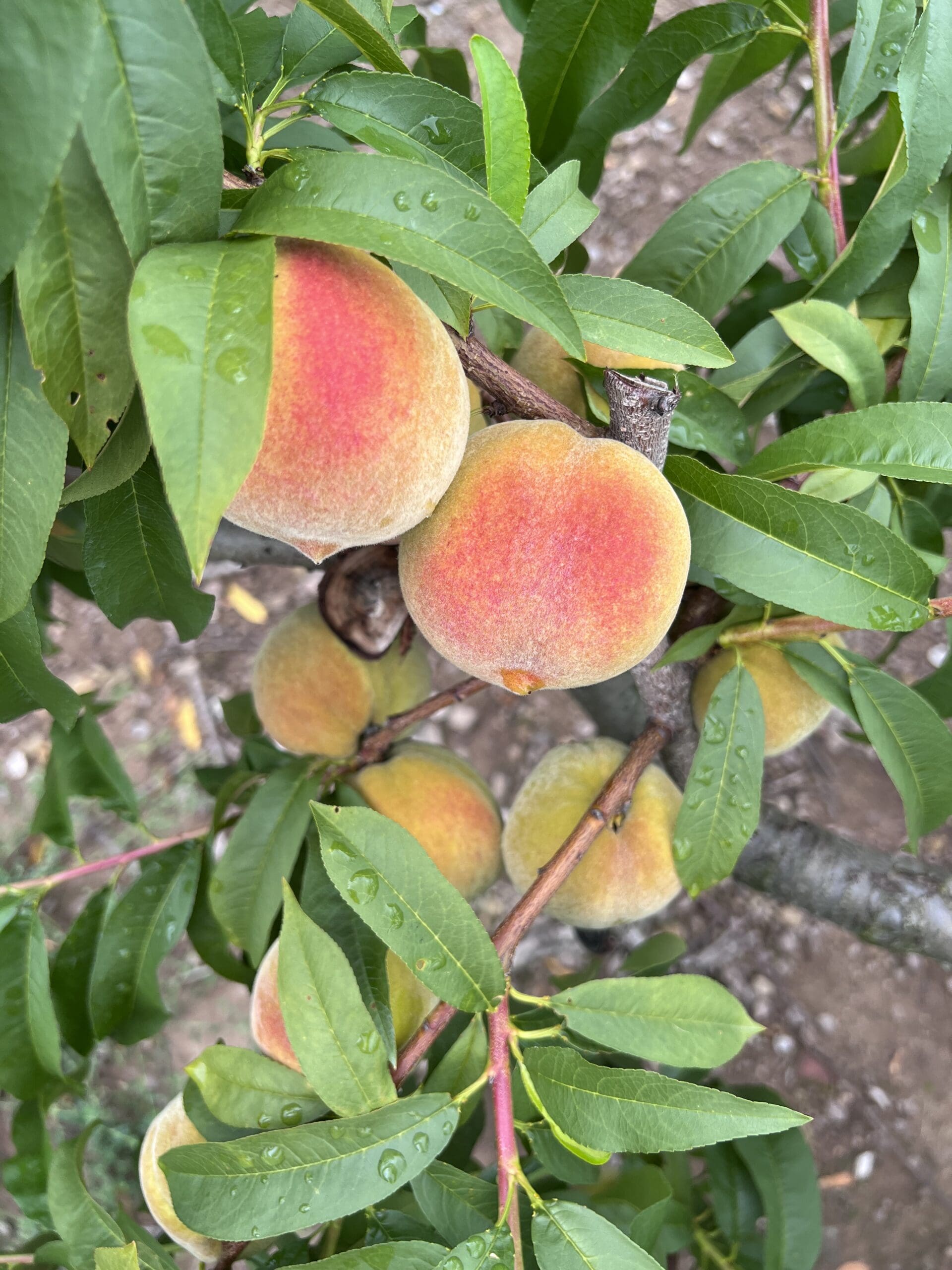 Well, that's just peachy. The peach countdown is on…
It's time for a secret….
We are in full swing summer and are absolutely loving it! Pumpkins are planted, we are picking produce AND we are enjoying the warm weather and of course all the summer cookouts and craft beers to go along with them! Shawnee has stayed stocked with all of your farm fresh goods, fresh baked pies, craft beers and artisan wines, and so much more! This week was one of the first full heavy pickings for produce, check out these updates:
There is SO much GROWING on at Whitacre Family Farm!! This farm is the home base of all of the local produce at Shawnee Springs!! Check out these farm fresh highlights:
We are 9 DAYS away from the start of picking peaches!!! We will be starting with Red Haven and Red Star peaches which are both a semi freestone peach!
We are full swing into picking beans (two colors), a wide range of peppers (bell, jalapeño, sweet, frying and more!!), pickling cucumbers, squash and zucchini, peas and more!!
Yellow watermelons are absolutely stunning this weekend!! Have you ever seen this color watermelon before??
.
Stay in the know of all the farm fresh happenings by signing up for our weekly email, click the link
Shawnee Springs Market & Cannery
Shop our TWO locations:
7:00am – 8:00pm daily
Winchester Market
1488 Senseny Road
Winchester, VA 22602
Cross Junction Market
6656 N. Frederick Pk.
Cross Junction, VA 22625
Sign up for our weekly newsletter: www.shawneesprings.com (bottom of home page)
Now Hiring: https://www.indeed.com/cmp/Shawnee-Springs-Market-1/jobs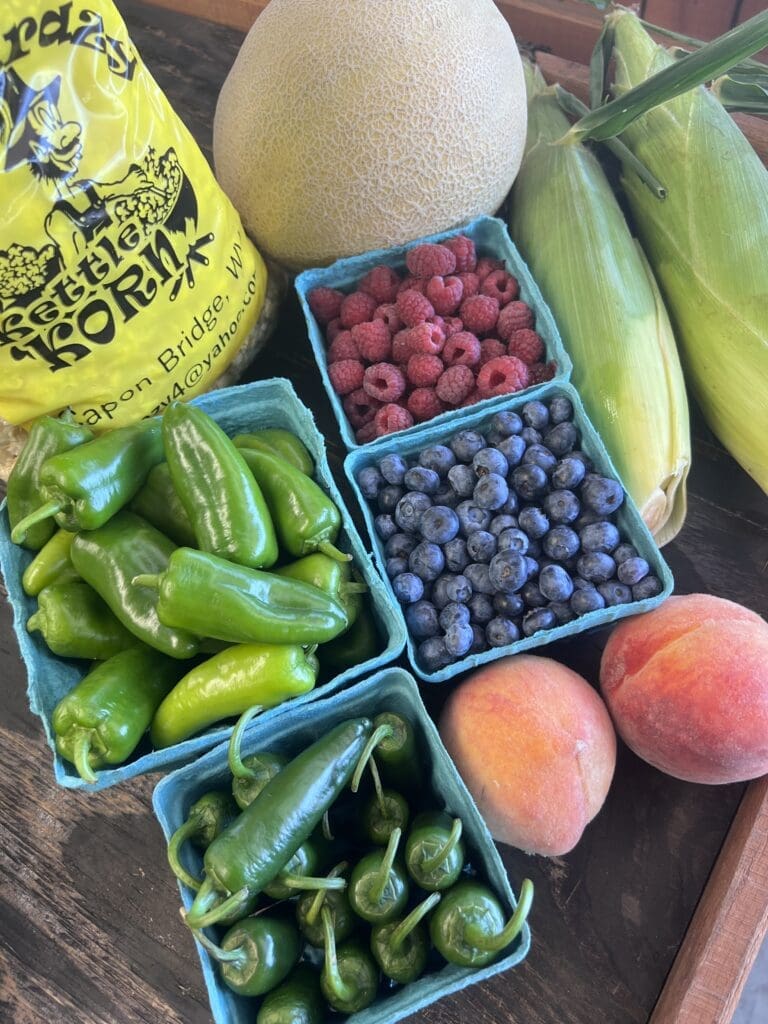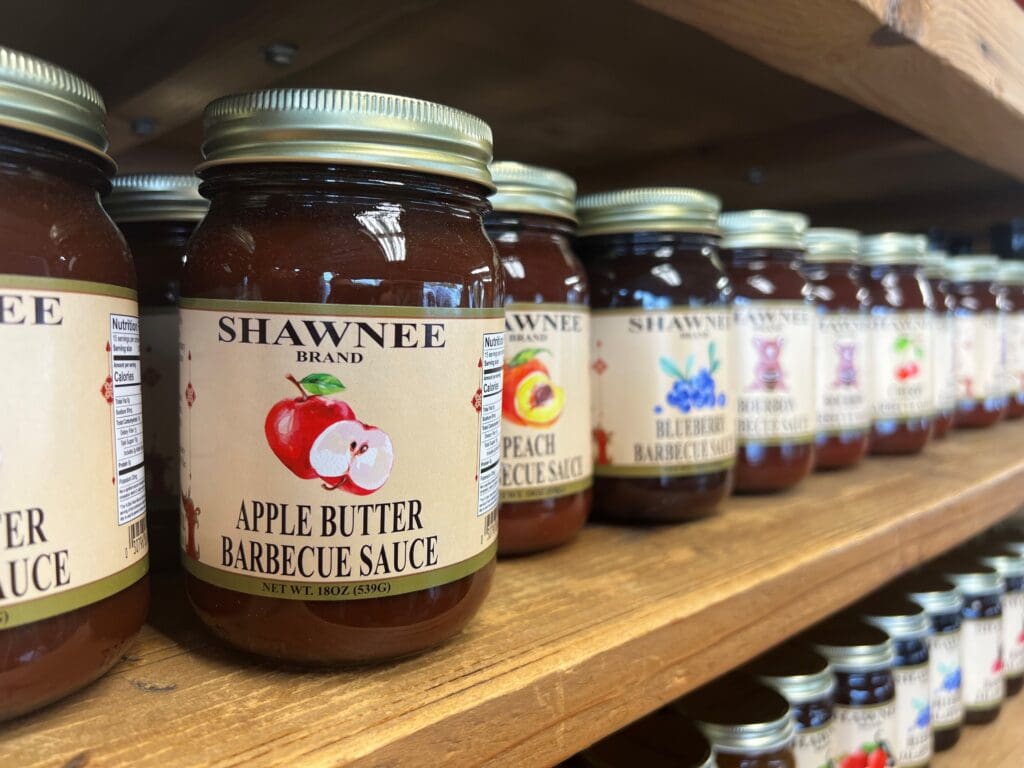 Want to see more?!?! Follow our Facebook & Instagram for daily photos!
Join our team: Available positions are listed on indeed.com
Victoria Hoff | Marketing Manager | Shawnee Springs |victoria.hoff@shawneesprings.com